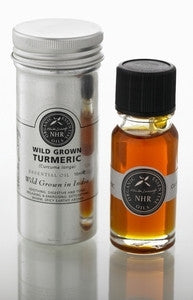 Turmeric Organic 10ml
Organic Turmeric (Curcuma longa)
Good for everyday muscular aches and pains. Antioxidant and anti-inflammatory properties.
*Please note the label in the photo states wild grown, but please ignore this as our organic Turmeric is now certified organic by the Soil Association
Aroma~ Spicy, warm and woody aroma. .
Extraction~ by steam distillation.
Part of plant~ from the rhizomes.
Country of Origin~ Madagascar
Chemical Constituents~ Turmerone, ar tumerone, beta sesqui-phellandrene..
Soil Association Health & Beauty Organic Certificate
Material Safety Date Certificate (MSDS)~Download
Certificate of Analysis (CoA)~Download
More Information about Turmeric and Uses
Key Search Words: analgesic, anti-arthritic, anti-inflammatory, bactericidal, digestive, diuretic, hypotensive, insecticidal, laxative, arthritis, muscle aches, muscle pain, rheumatism, anorexia, sluggish digestion, liver congestion
"Aromatherapy is an incredible healing art and science that supports and enhances the individuals' ability to heal and maintain health. Aromatherapy is not a substitute for medical treatments and it's recommended that you see a qualified professional for any physical or mental conditions. We do not recommend internal use of essentials oils." 
---
Share this Product
---
More from this collection